Events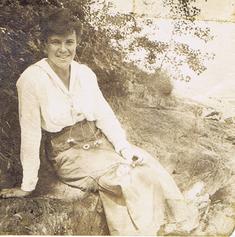 Book Launch
Wednesday, November 16th – 7 p.m.
The Odyssey Bookshop
9 College Street, South Hadley,MA
DUE TO INCLEMENT WEATHER, THE "GOOD NIGHT, DEAR HART, GOOD NIGHT" READING AND BOOK SIGNING SCHEDULED AT THE GARAGE IN PITTSFIELD, MA ON SATURDAY, DECEMBER 17 HAS BEEN POSTPONED TO A FUTURE DATE IN SUMMER OF 2017. 
Our Next Event:
"GOOD NIGHT, DEAR HART, GOOD NIGHT", THE NEW JEANNIE AND MARK GIONFRIDDO BOOK, FEATURED AT A READING AND BOOKSIGNING ON JANUARY  21 AT BLUE UMBRELLA BOOKS IN WESTFIELD, MA
Blue Umbrella Book presents a reading and book signing of Good Night, Dear Hart, Good Night, a new historical non-fiction book by Jeannie and Mark Gionfriddo, on Saturday, January 21 at 1pm at Blue Umbrella, 2 Main Street, in downtown Westfield, MA.
When Jeannie Gionfriddo and her late husband, Roy, purchased their family home in Holyoke, MA in 1964, there was one seller's condition: the tenant, Hart Lester Allen, in the adjoining apartment, had to have the right to live there as long as she wanted. As the Gionfriddos got to know Mrs. Allen, she shared her personal history.
Allen was the widow of Massachusetts Bank Commissioner, Joseph C. Allen, who investigated and brought to justice the notorious criminal Charles Ponzi, whose "Ponzi Scheme" robbed many people of their life savings. Jeannie Gionfriddo, a columnist at the Holyoke Sun, began to chronicle Allen's story. Her son, Mark, assisted with the research. But after a draft or two, they put the book aside. When Bernie Madoff's financial crimes made headlines, the Gionfriddos revised Good Night, Dear Hart Good Night, which is part backstory of a bank commissioner taking on a powerful criminal, and part love story of the woman who supported him along the way, set in Massachusetts cities and towns, including Springfield.
Mother and son, Jeannie Gionfriddo and Mark Gionfriddo, still live in the Holyoke house where Good Night, Dear Hart, Good Night takes place; she in the main house, and he in the apartment, where Hart Lester Allen once resided. Jeannie Gionfriddo has authored cookbooks and wrote the Holyoke Sun's food columns. Mark Gionfriddo is a member of the music faculty at Mount Holyoke College, creator of The Big Broadcast, a recreation of a 1940s radio show with the Jazz Ensembles at Mount Holyoke College, and a musical director at Berkshire Theatre Group, where he conducted Beauty and The Beast last summer, and was vocal coach of the 11th annual production of A Christmas Carol.
For details on Good Night, Dear Hart, Good Night, visit the book's website at, http://goodnightdearhart.com/, or visit the Facebook page at https://www.facebook.com/goodnightdearhart.
Good Night, Dear Hart, Good Night
by Jeannie Gionfriddo and Mark Gionfriddo
Epigraph Books
Hardcover: 978-1-944037-34-5
Paperback: 978-1-944037-33-8.
Blue Umbrella Books is Westfield's new independent locally owned bookstore featuring new titles, used books, and special orders. Blue Umbrella is committed to programs which highlight local authors. For information: 413-579-5383 or www.blueumbrellabooks.com.
---